Client Services
We are pleased to provide you the following services:
Card Processing.
Our transparent pricing models give RBR Link users the fairest pricing available. Our commitment to educating our clients is helping businesses across the country make better informed decisions for a payment processing provider.




Software Developers
To Make technology an asset for your business not a problem. Too many times we have seen other IT consulting firms recommend solutions that are not appropriate for the specific client's business or will not take a business' operations into their planning as they routinely bring down an entire business while they perform routine maintenance on a server.

SMS Marketing Service
It's a new way to keep consistent approach with customers, offering a variety of different business benefits from electronic coupons, discounts alerts, etc. Consumers take advantage of opportunities for good deals and sellers enrich the database according to customer needs.

Retail Software
At RBR LINK we realize that Retail software needs to be reliable and easy to use. Our platform is simple and intuitive, but has the flexibility to scale up organically as your business grows. Retail PROFESSIONAL helps you optimize and streamline your store, both for today and for the future.

Advertising Campaign
Online marketing is the buzz word and making the right noises among businesses who want to make their presence felt online. Advertisements and promotions online are attracting a large number of businesses. Seeing the huge benefits that this new age marketing method provides, even entrepreneurs with a conventional mindset are ready to promote their products online.

Retail Hardware
We'll provide affordable access to the industry's leading POS and IT solutions, services and products, with complete in-house warranty repair and around-the-clock tech support, while delivering the best customer experience possible.




Interactive Strategy
Helping your business get back on its feet.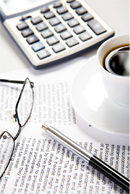 Not only will you want to find out if the vendor has experience with companies like yours, you'll want to be sure that they have professional experience with the problems that their software is meant to solve.

Choosing a software vendor to help you with your management reports is a big decision. If you choose well, your vendor becomes your partner and coach, ensuring you succeed. If you choose poorly, you waste both time and money. Before you select a reporting software, take a look at all the features the software provides. Get your demo or free trial and make sure it fits what you need. But your research process shouldn't stop there. You need to look at the company that built the software, as well.
read more